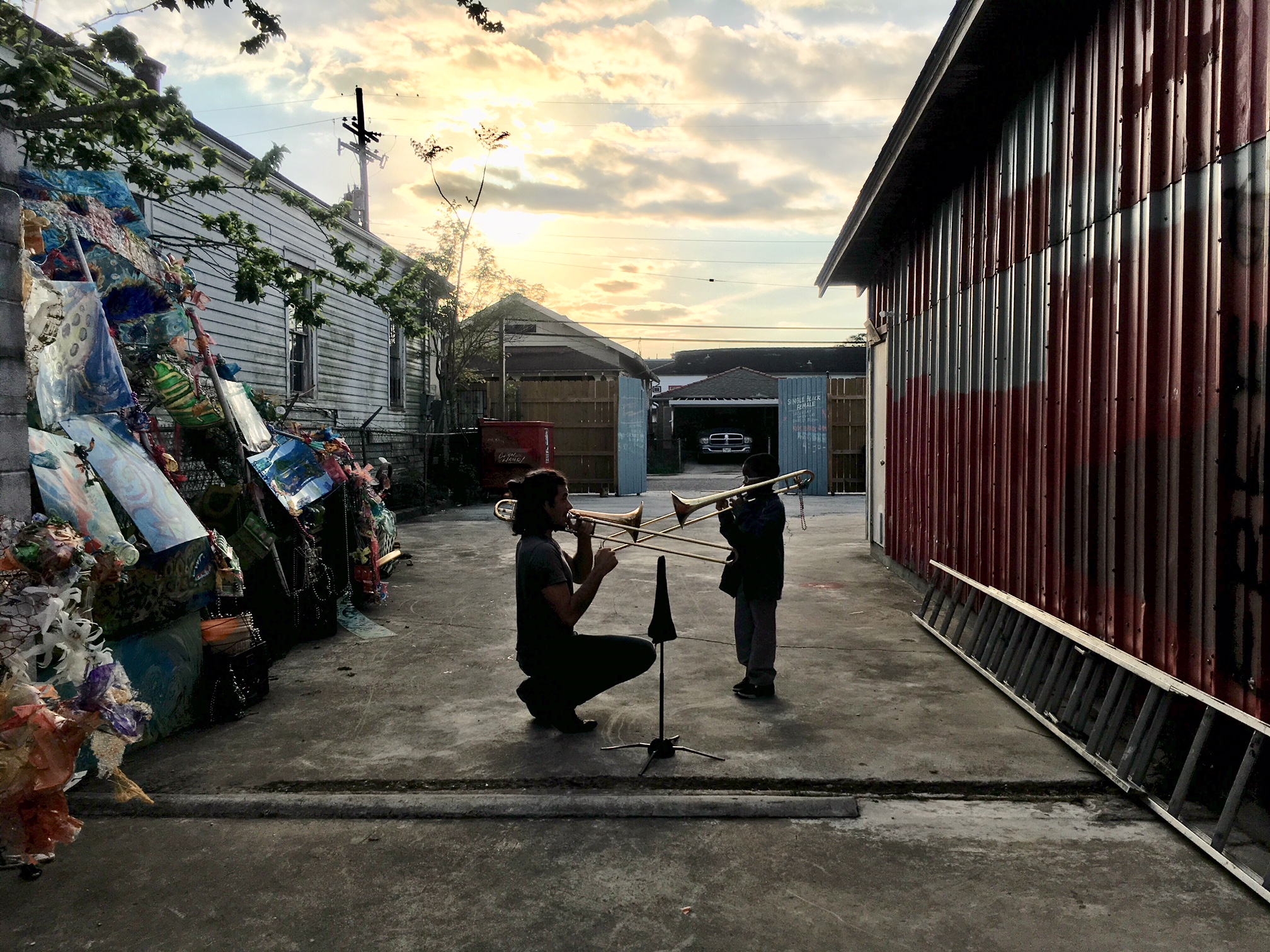 Kids Brass Jam at Art Klub!
To prepare for several upcoming concerts, including the final Showcase Concert at the New Orleans Jazz Museum on Thursday May 23 at 6pm with the Preservation Hall All Stars, we are scheduling 3 additional rehearsals on May 6, 13 & 20.
Witness the magic of New Orleans brass band traditions and Louisiana music and cultural heritage played by the promising talent of the St. Roch neighborhood and surrounding 504 area youth musicians. Let's celebrate big brass music and New Orleans rising talent.
We are able to offer this unique music curriculum due to generous support from Threadhead Cultural Foundation, Preservation Hall Foundation, the New Orleans Jazz and Heritage Festival, the New Orleans Jazz Museum, Red Dress Run Hash House Harriers and Griffin Family Foundation!
We strive to instill a love for playing and listening to music with community centered programming.